Sometimes I feel like a social director. Introductions, invitations, parties, and food are my game. Pick a day and I'll work on the menu.  After all, I work enough, I need to have a little fun now and then. So here's now, a little fun. It's been a while since we've introduced new members so I guess it's time. Let me introduce y'all to some of our new Team EtsyChai members.
Shana: Shana of Sabina Fashions creates some of the most beautiful challah covers you will ever see. Absolutely stunning. She calls her shop Sabina Fashions after the lady she was named after, Sabina, her grandmother's sister."She was killed in the Holocaust by the Nazis. She says "Whenever I make something, especially a Jewish item, I do it in her honor, to remember Sabina." The Nazis might have killed her, but her memory lives on and the Jewish people live on and we are stronger than ever." She goes on to say "When I sell a Judaica item, my heart sings because I know it will be used at a Shabbat table that the Nazis tried to destroy." Here's an example of her work: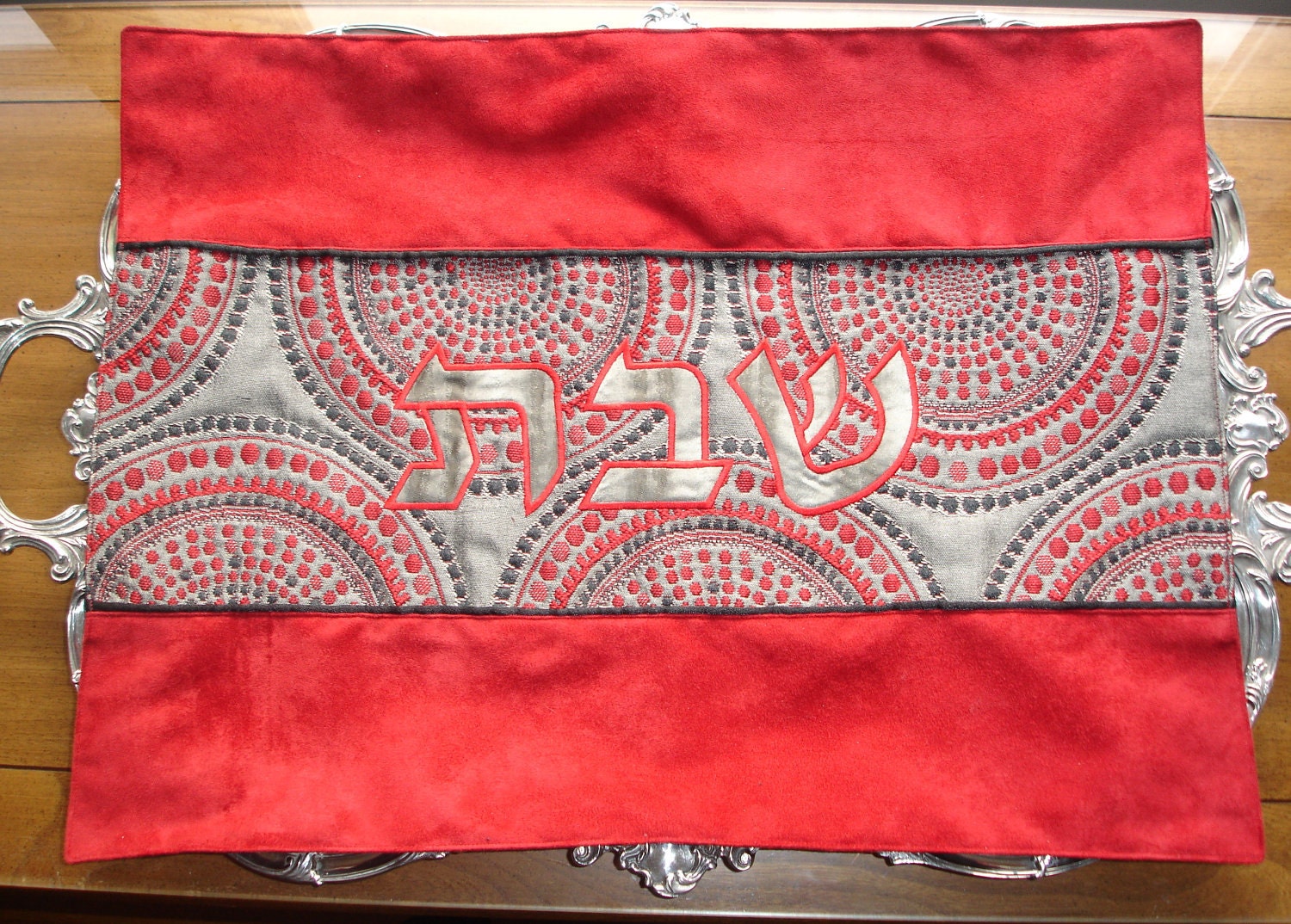 Greg Sager: Greg is an elementary and Hebrew school teacher from Massachusetts. He learned to crochet at summer camp 15 years ago and he's been carrying around a hook since. His kippot (that's yarmulkes, y'all) are amazing. Check out this one (my personal fave).  His designs are original. He even did a Harry Potter one.  Each kippah is a work of art.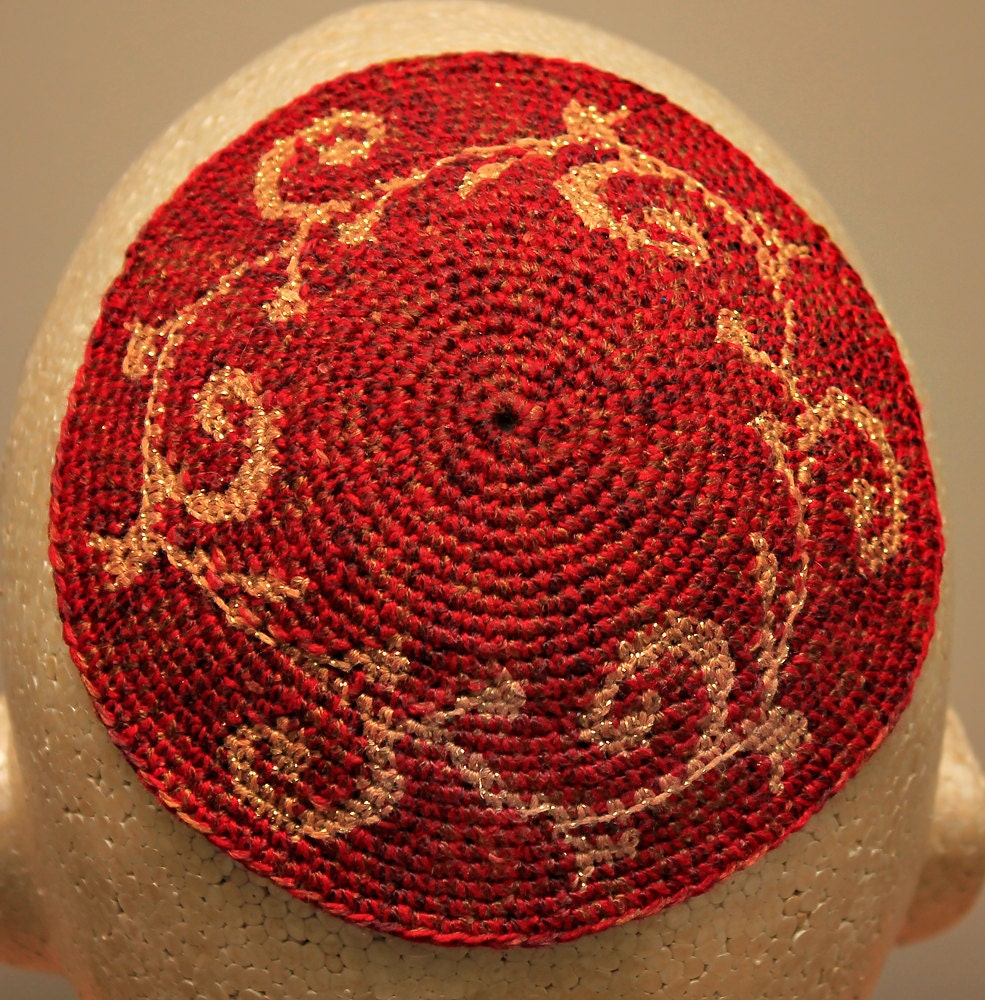 Adam Rhine: When I first saw Adam's shop, Hebrew Art, I was dumbstruck. Could not get a word out past oohs and ahs. It is that beautiful. From his profile, Adam is "an artist who has been creating ornate, highly detailed Judaica watercolor paintings since 1999. His style is heavily influenced by medieval illuminated manuscripts which he combines with modern palettes and aesthetics." In other words, gorgeous. Here is Tzedakah.
Incredible work from three very talented people.
Post by Eileen aka Goofing Off. You can call me Goof.