Etsychai is a very eclectic team.
Tracey Lipman
manages to be eclectic all by herself. Her shop offers handmade handbags, diaper bags, wallets, home decor items and, of course, Judaica. As an added bonus, it also has tutorials on how to make wonderful things with a new fabric hardener called Paverpol.
Tracey, who lives in Ramat Beit Shemesh, Israel, is always busy. She says, "I have more ideas than time to work with them and like to set challenges for myself. I like to learn new skills, work with new materials and explore different techniques." She translates that into having a short attention span. I translate it as being incredibly creative.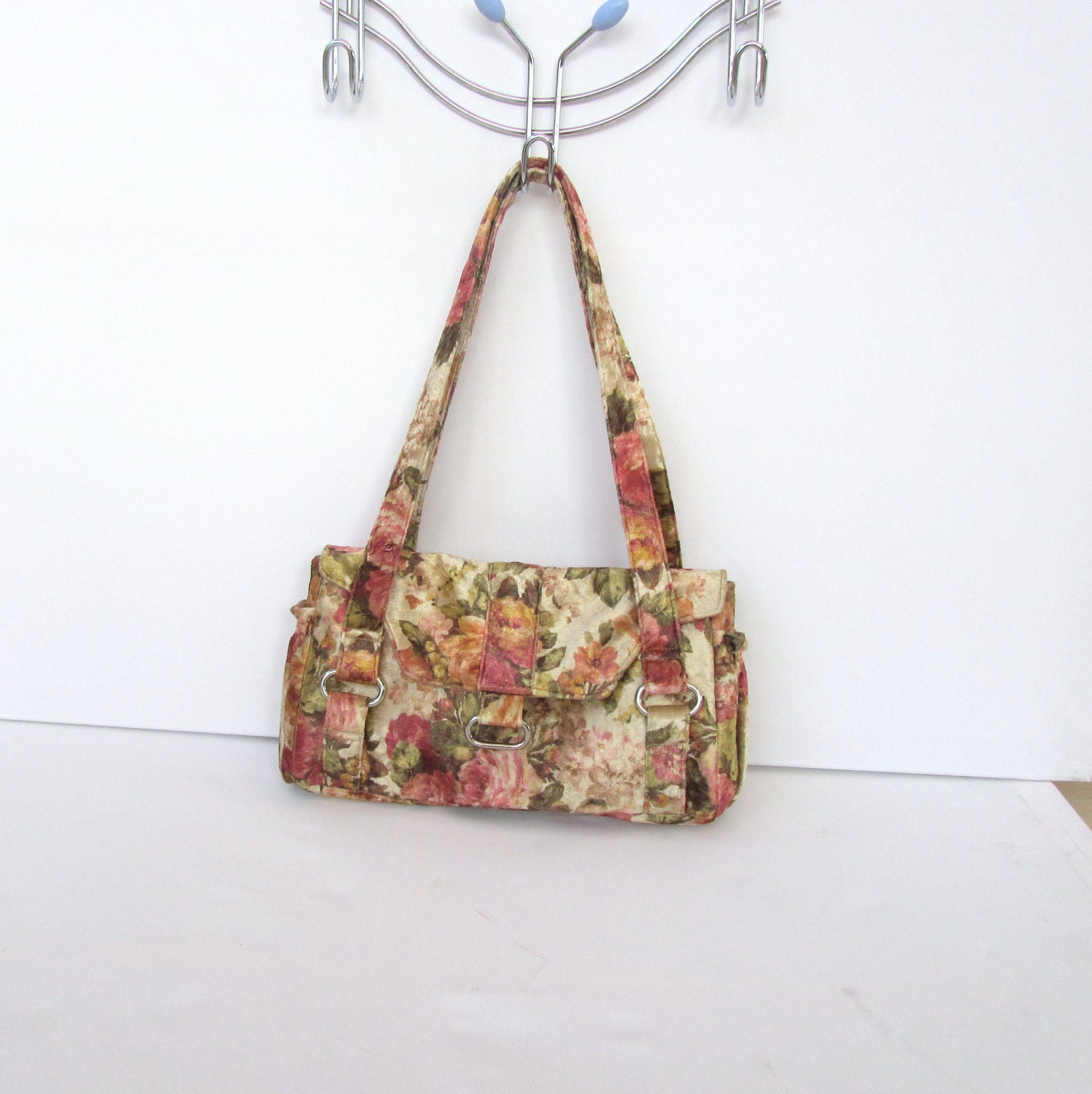 Floral Rose Handbag
Tracey is self-taught. In her own words, she "learn(s) by playing." Her crafting began when she decided to challenge herself by learning how to make polymer clay millefiori canes. She googled and experimented, finally finding success. She told me, "A few canes and Google searches later, I found Christi Friesen, who is a very talented polymer clay artist and took a few online classes with her to learn to sculpt polymer clay."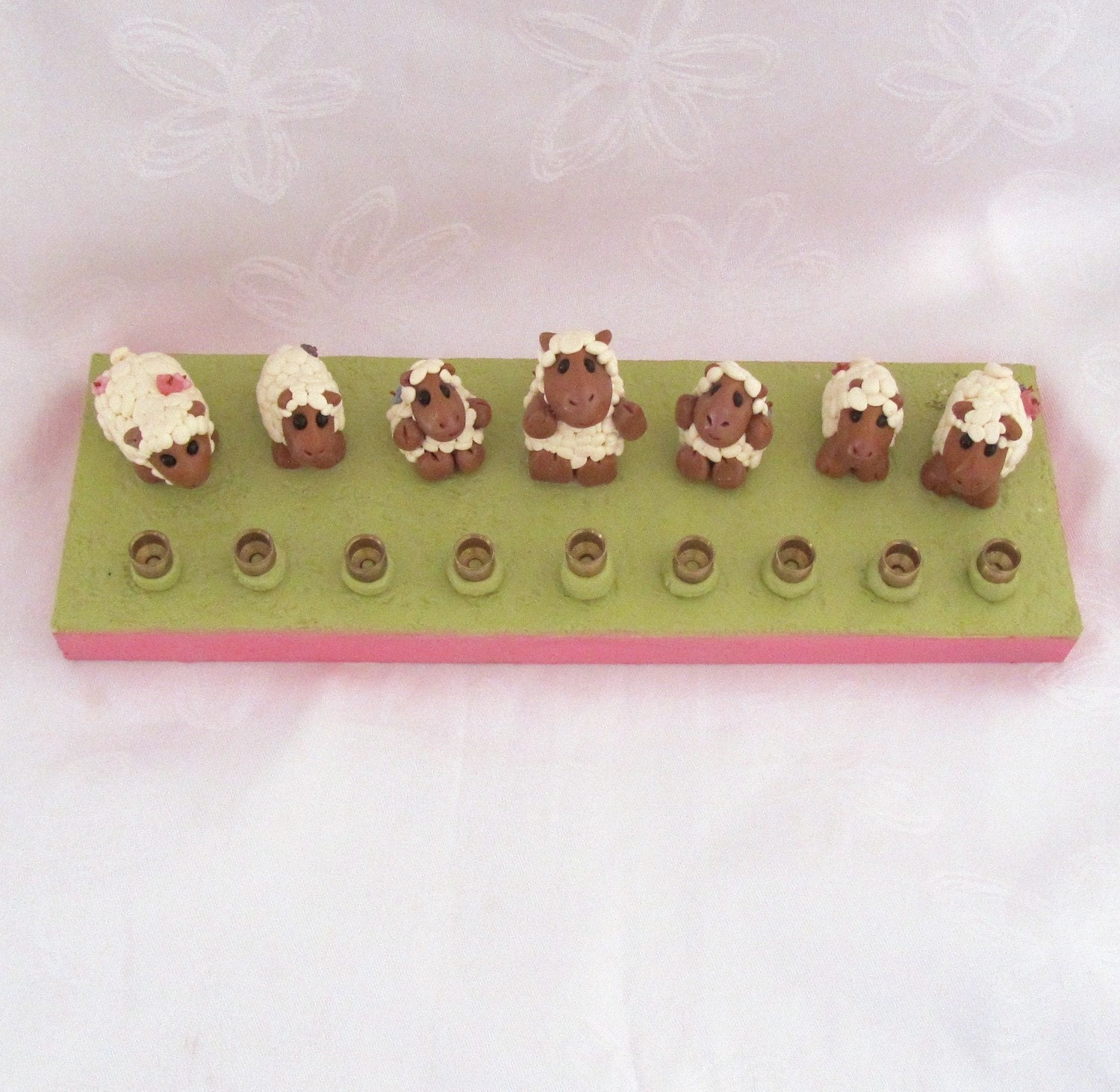 Sheep Menorah
From there she found another teacher in Jossy de Roode, who offered a Paverpol workshop in Israel. Then Tracey played and played until, through trial and error, she developed her own techniques and found her voice.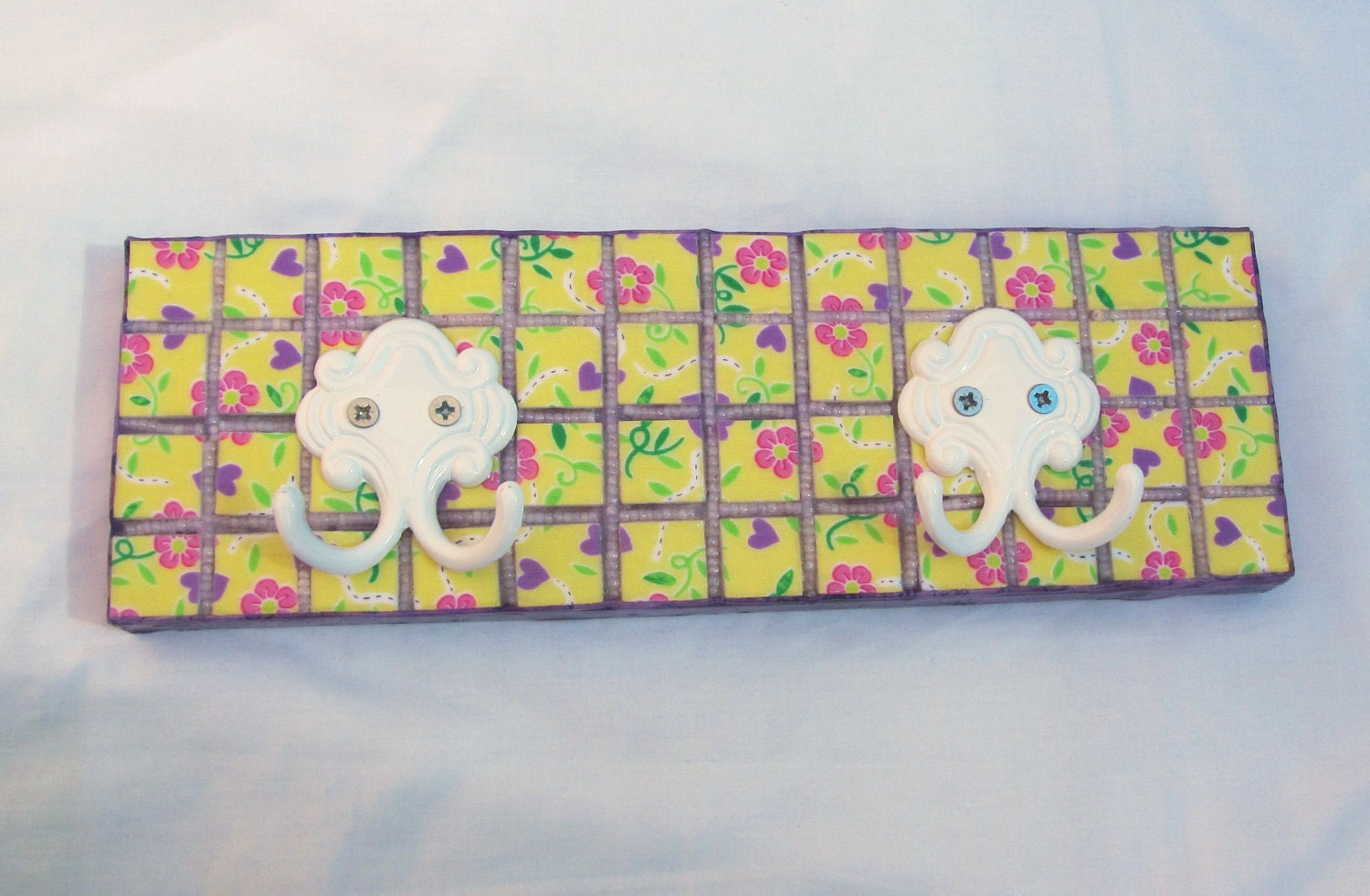 Paverpol Fabric Mosaic Tiles
She also hopes her late mother (ז"ל) likes what she's doing with the sewing skills she gave Tracey a great love for.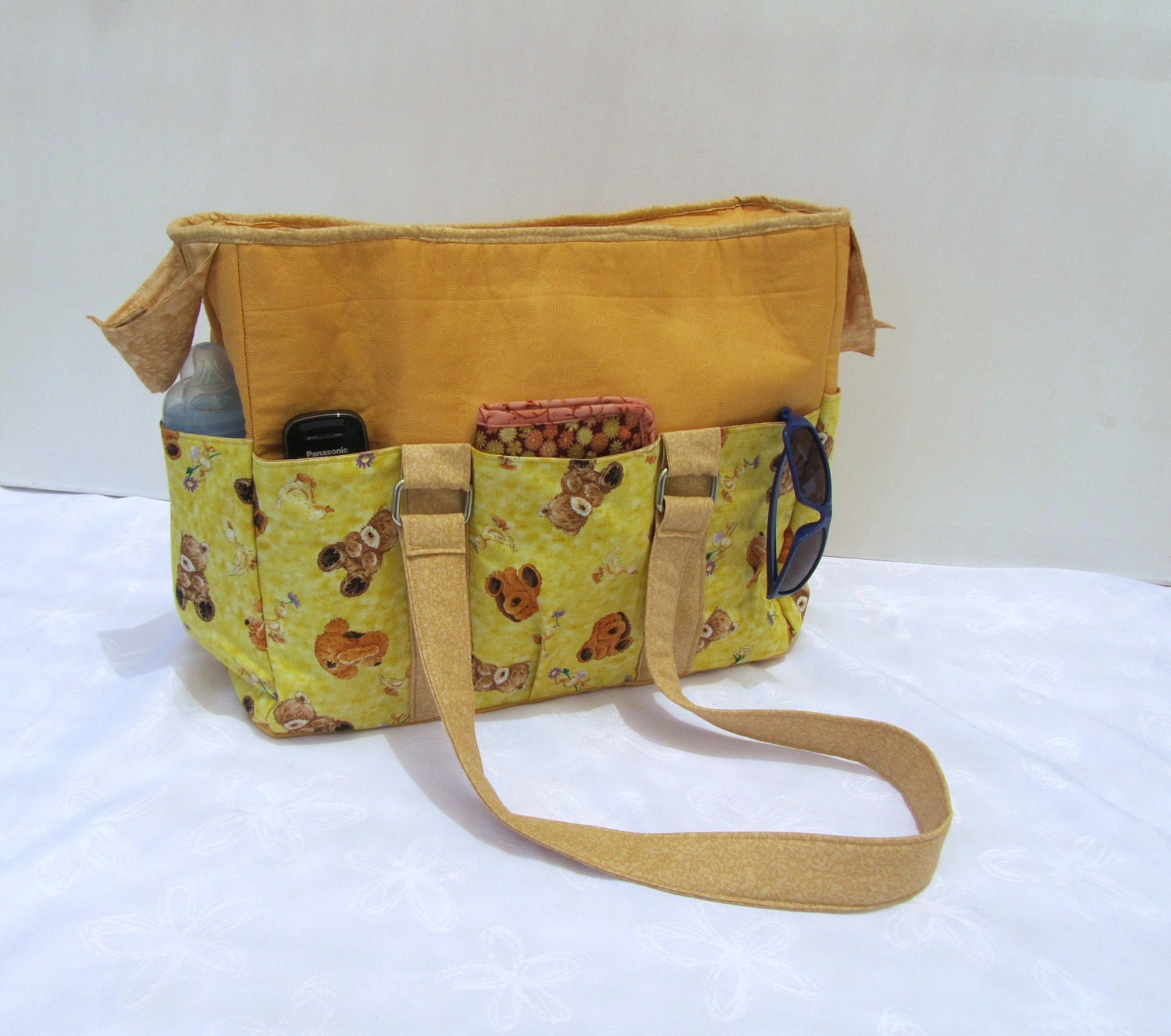 Zippered Diaper Bag
Her shop's progression to its great variety of items and materials wasn't always this way. She began by concentrating on items made with polymer clay. Then she re-discovered her love of fabric. In her own words, "I love taking a flat piece of fabric and making it into a beautiful, functional item, such as a bag or wallet, and then have fun creating tutorials with the leftovers."
Inspiration? She looks to her household, "My kids, what I need to carry their diapers in, what they would like for their room, what makes me feel special when I carry a handbag, what is functional when I need a wallet." And, when she can't find that inspiration from within, she goes to Etsy to see if she can find an online pattern or idea.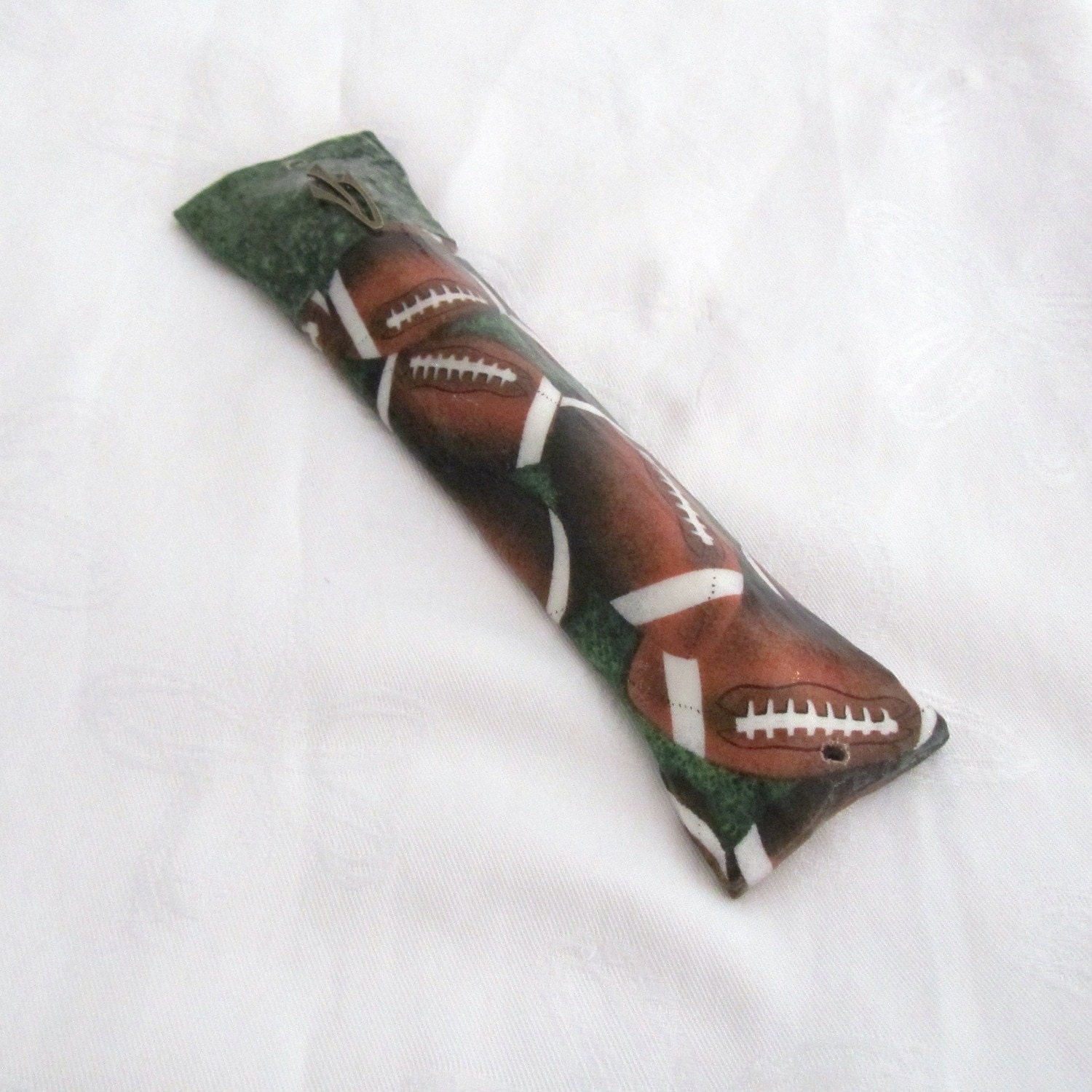 Football Mezuzah
To help supplement her Etsy income, she's also working as a distributor for Paverpol in Israel, teaches Paverpol workshops and online. To round out her busy days (and nights), she also organizes local mall nights, where she helps over forty small businesses showcase their wares.
With all this activity, you might ask how Tracey budgets her time? She explains, "My kids come first. Balancing the rest is hard and I don't sleep enough!"
As for her Etsychai membership, we're the only team in which she's a member. In addition to being an active member of this team, Tracey also promotes her shop on Facebook, in local community Yahoo groups, through tutorials and online classes she has listed on external websites. She feels the success of her promotions are dependent on the time of year and the particular time. During the past two weeks, she feels Facebook and local advertising have increased her shop views.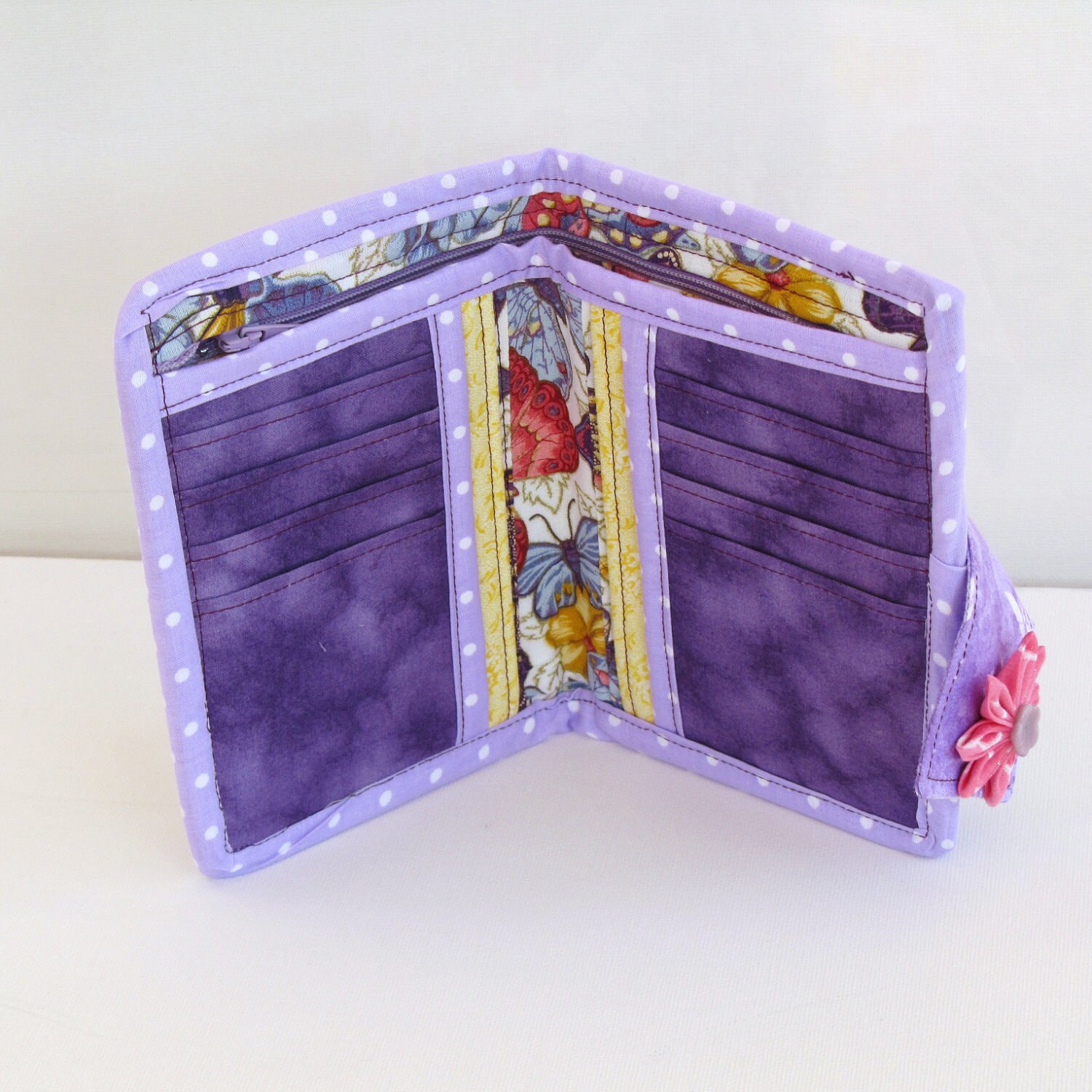 Fabric Bifold Butterfly Wallet
I asked Tracey if she had any advice for new Etsy sellers. Her reply, "Join a team. It's a jungle out there!"
--Post by April Grunspan of
AgruArts